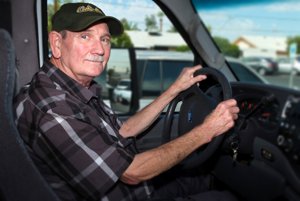 With busy lives, it can be hard to find time to volunteer. However, the benefits of volunteering are enormous to you, your family, and your community. Volunteering and helping others can help older adults reduce stress, combat depression, keep you mentally stimulated, and provide a sense of purpose.
If you're an active adult or Arizona retireelooking for a volunteer work then you'll be happy to know that Northwest Valley Connect is currently looking for drivers! The nonprofit agency helps Northwest Valley residents with transportation challenges find alternatives. One of those is Northwest Valley Connect's volunteer driver program, in which volunteers use their own vehicles to provide rides for residents for doctor and other medical appointments, grocery shopping and other trips within the area.
NVC officials aim to educate the population it serves on existing transportation resources as well as provide new senior transportation options to service unmet needs. NVC serves as the one-click, one-call resource aimed to keeping older adults in the Valley active and connected to the community. From doctors appointments and errands to grocery store trips and visits with friends, getting Valley residents to the places they need to be easily and efficiently is the agencies primary mission.
Northwest Valley Connect is growing by leaps and bounds. In fact, the agency responded to more than 10,500 requests for transportation referrals and rides during the past year, according to Kathy Chandler, the executive director of Northwest Valley Connect. Most calls are from residents 55 or older with physical limitations, she added. In the past three months inquiries from Sun City, Sun City West and Surprise residents doubled figures at this same time last year.
NVC's area of service has also seen growth and now includes Litchfield Park, Goodyear and Avondale and the projection for 2018 response to inquiries is 14,000 or more shared Chandler. If you'd like more information about volunteering for Northwest Valley Connect call 623-282-9304 or visit northwestvalleyconnect.org. If you'd like more information about volunteer activities in Sun City or if you're looking to downsize to a home in an Arizona retirement community, please contact Sharon Mason today!